Reiki Courses & Reiki Training
Reiki Courses and Reiki Classes in Dublin
A former nurse and a natural born presenter, Angela inspires people to empower their lives.
At her upcoming Reiki Course Angela will be placing the emphasis on the power that lies within us to improve our life's circumstances. She will show you how to promote a sense of well being and inner confidence through practical mind exercises and through the use of a gentle healing technique called Reiki. After the two days you will have the ability to use these techniques on yourself to bring long term results into your life.
Here's How to Improve Your Life in just Two Days
If you are in need of Motivation, Inspiration and Change in your life, you owe it to yourself to attend these two amazing days!
New To Reiki?
If you are new to Reiki and want to learn more about it then here is a good place to start:
"The Power To Change Your Life Lies Within You!"
Through her vast experience Angela recognises the ability within us all to create our own reality. By using simple visualisation exercises you can learn how to programme your mind to the life you desire. Angela combines these techniques with the gentle art of Reiki which promotes relaxation of mind and body. The mind is a powerful tool that we underestimate and underutilize. Recent studies carried out at Massachusetts General Hospital suggest that people who use techniques to calm and focus their minds appear to undergo changes in parts of the brain that handle perception and attentiveness. Candace Pert, the eminent neuroscientist who proved how emotions cause biological changes and disease in the body, took up relaxation techniques herself as a result of her studies.
How You Can Benefit by attending these Two Days
Imagine having the energy you need to enjoy your children and balance a busy work life with your family. How about being able to have a proper nights sleep every night and wake up looking forward to the day. Would you like to have more confidence in yourself and in your ability to have the life you really want. If you would like a life more in the flow then this weekend is for You.


More info about our Reiki 1 Course
The Positive Results & Success Stories Speak for Themselves
More Positive Reiki Stories…
"Journalist Stephanie Mahon experienced wonderful benefits following Angela's Reiki Course"
"Since Angela's workshop I have started to choose a healthier way of life. I have started to exercise regularly, eat better and I have given up smoking. My migraines have completely disappeared"
- Stephanie Mahon
"With The Help of Reiki, I Stopped Smoking…"
"One week to the day after my workshop with Angela I stopped smoking"
- Sheila from Dublin
"…just listening to her will inspire confidence which you can bring to every area of your life"

"A day or a weekend spent with Angela is a life long investment that you'll never regret. Learning from Angela helped me to change my outlook, making life's ups and downs much easier to deal with. Angela is a wonderful facilitator – just listening to her will inspire confidence which you can bring to every area of your life"
- Cliona Farrell, Dublin
"She is one of the rare people who lives her life in a way that makes the world better for all of us"

"Angela Gorman has been a major influence on my thinking and on my life for the last 5 years. She is one of the rare people who lives her life in a way that makes the world better for all of us. You only need to hear her speak once to realize the power of what she is saying, and to feel the deep level of compassion, strength and wisdom she draws inspiration from. If you are seeking answers that will free you from limitation and doubt, listen carefully to what Angela has to say, take action, and your life will change"
- Kory Basaraba, Business Owner, Calgary, Canada
"She inspires people to seek knowledge and wisdom and apply it to their own lives"
"Angela Gorman is an eloquent, motivational, knowledgeable, enthusiastic speaker who delivers information in a refreshing, personable manner. She inspires people to seek knowledge and wisdom and apply it to their own lives. I am privileged to know this amazing person!"
- Maura McGinley, RGN, BSocSc, Navan
"The Reiki 1 workshop brought about great and much needed changes in my life"

"The Reiki 1 workshop brought about great and much needed changes in my life.
Since Reiki 1 I experienced and continue to experience clarity, awareness, calmness, confidence, courage and energy.
In a matter of weeks I had moved out of home and I started a new job. I left behind me highly stressful and chaotic environments and people.
I now work with beautiful children with special needs and share a house with three practicing Tibetan Buddhists!
I used to be a chronic procrastinator, but Reiki has helped me to focus on what I want and to bring it about. It has given me the motivation and confidence to follow my desires, wherever they may take me.
I am truly grateful for everything that Angela Gorman and Rosemary Lowe have taught me. I have personally experienced the potentials of Reiki energy and I know that this is only the beginning."
- Sheena Eivers, Dublin
"Reiki 1 Course Helps with Self Confidence"

"Since completing the Reiki 1 workshop with Angela, positive glimpses of talents and gifts of mine have surfaced.
I used to be a singer, but lost the confidence to sing over ten years ago. Since doing Reiki 1, I have sung in public and have no problem with this anymore.
I have been writing for over 30 years, short stories, poetry and monologues. However, I had not shown my work to anyone. Now I'm preparing poetry for an exhibition and have begun to contact publishers. I have been invited to do readings at a festival in May and have agreed to that also.
Thank you for the clarity I am blessed with since my Reiki 1 workshop Angela"
- Warm wishes, Norma Roche, Dublin
"Angela's classes are very practical…"
"I have found Angela's workshops deeply enriching and significant for my spiritual growth. Angela's classes are very practical. She has a great gift"
- Ann Mc Carthy from Dublin
Reiki Healing
What is Reiki?
Reiki is a gentle but powerful hands on healing art. It helps restore balance and harmony to the mind and body. Used throughout the world by people of all creeds and belief systems, Reiki is something that can benefit everyone.
The energy involved in Reiki healing is the universal energy that surrounds all life. We cannot see this energy without technical assistance because it operates on a frequency that is too fast for the naked eye to see. The Reiki energy flows freely through us when we are open to receive it.
Young children are open vessels through which this beautiful energy flows. The Reiki flows through them and out their hands. This explains the heat, which you feel from their palms. Most children are not consciously aware of this energy and therefore do not use it.
Unlike children, most adults have closed off to the energy they were naturally channeling as children. Years of conditioning and the general ups and downs of life contribute to this. The two ways to experience the energy are to have a Reiki treatment from a Reiki practitioner or to learn how to channel the energy for yourself.
Reiki and it's many reported benefits:
Helps boost the immune system

Empowers energy levels
Enhances self-confidence levels
Reduces stress / Stress Relief
Helps in the grieving process
Complements conventional therapies
Benefits chronic and acute medical conditions
Reiki has proved to be of great benefit for a broad range of conditions. It is used as a complement to conventional therapies in hospitals world-wide. People who suffer with migraine, asthma, skin conditions, ulcers, orthopedic injuries and arthritis to name but a few have noted amazing improvements in their health. Reiki has also been of benefit for some people challenged with various forms of cancer and other types of serious health challenges. The gentle Reiki energy is also effective in calming the mind and has helped many with anxiety and depression. The emotional storms that often accompany the ups and downs of life can be eased when this energy is applied. People with low self-esteem and poor self-confidence levels have also noted remarkable differences following treatments. Reiki is something that pregnant woman can use. Some maternity hospitals now offer Reiki as a complementary form of therapy.
Reiki can also be used in the following situations:
While on medication
If you have cancer and are having chemotherapy
Have a Plaster of Paris
Are in hospital and your physician agrees to Reiki treatments
In conjunction with other forms of complementary healing
Click here for information about Reiki Workshops, or for Reiki Course Schedules
Reiki Frequently Asked Questions
What can I expect to feel during a Reiki treatment?
Reiki presents itself according to how an individual needs to perceive it. Some people feel sensations such as heat, tingling or coolness. Each area in the body may perceive the energy in different ways.
Many people do not experience the sensations mentioned, but go into a deep state of relaxation. In my experience, most people fall asleep during Reiki treatments.
It is not unusual for people to feel the energy moving to areas of old injury or tension. Indeed, some feel a pang of discomfort as the energy helps to bring residue healing and restore balance to such areas.
Most Reiki practitioners allow anything from one hour to an hour and a half for treatments.
How many Reiki treatments do people require?
No two people are the same. Therefore, no two people will respond to Reiki in the same way or in an identical time frame.
For people with chronic conditions, weekly treatments are usually encouraged for about four to six weeks. This allows the energy to build up in the system. The treatments can then be reviewed accordingly.
Those challenged with an acute condition may notice lasting improvements after only one or two treatments. Again, no two cases are the same.
Are some Reiki practitioners better than others?
You may resonate to one practitioner above another. That does not make one better than the other.
The beauty of Reiki is that it does not do any harm. However, it helps if your Reiki practitioner has the knowledge and experience to support what happens during Reiki treatments.
If I was choosing a Reiki practitioner, I would look for three things.
A practitioner who is passionate about what they do.
A practitioner who has a broad and unlimited understanding about energy and its potentials.
A person who gained as much experience as possible, before embarking down the professional road.
What can Reiki cure?
Reiki has helped a broad range of conditions from skin conditions to cancer. In my opinion it has unlimited potential. That does not mean that every person that has a Reiki treatment or who attends a Reiki workshop will be get exactly what they expect.
Healing is a process and has many dynamics to it. No Reiki practitioner worth their salt should be claiming that Reiki can cure anything. All we know is what it has done for others. What it will do for you will be apparent after your Reiki treatments.
The broad potentials of this energy can be seen in the case history section.
Can I have Reiki if I am on medication?
Yes, you may. Reiki is being used in many hospitals world wide along side conventional therapies.
Is there any removal of clothing during Reiki treatments?
There is no need for any removal of clothing during treatments. You may find it more comfortable to remove your shoes and perhaps to loosen a top button on a shirt. However, even this is not necessary?
Why does my Reiki practitioner ask me to remove my jewelry before Reiki?
Metal is a conductor of energy. Your Reiki practitioner would probably prefer that you get the Reiki and not your jewelry.
Do I have to believe in Reiki in order for it to work?
Reiki works on unconscious patients, babies and animals. They have no conscious awareness about Reiki. The acceptance of the Reiki energy during a Reiki treatment operates below conscious thought. It is the subconscious desires of the person in receipt of the Reiki energy that will determine whether the energy is taken in or not.

Are Reiki practitioners and teachers part of a cult?
No, they are definitely not. There are many people who practise Reiki worldwide in the hope of bringing a better quality of life to themselves and to others. People from all belief systems, religions and cultures are represented in the Reiki community. It is up to each individual practitioner to integrate Reiki into their life according to their desires and needs.
Is Reiki a religion?
No, it is not. It is important to draw a distinction between the word religious and spiritual. People of all religious persuasions and belief systems practise this healing art. Reiki has some of its roots in Japan, but it is not tied to Buddhism.
Reiki helps people to touch base with who they are on a deep level. In this way it is spiritual, linking a person to their core essence and desires.
Can anyone learn how to do Reiki for themselves?
Yes, it is something available to everyone. For those who desire to learn this healing art, follow the link to find out more about our Reiki workshops.
Are Reiki teachers more enlightened than other people?
Reiki is something that can contribute to our evolution. There are not enough shades in the rainbow to illustrate the different types of Reiki teachers involved in this healing discipline.
We are all attempting to master the human condition with its associated emotions. Some Reiki teachers may be further along the road than others.
What does the title Reiki Master mean?
The title Reiki Master is one that is often misunderstood. This title was adopted in the west for people who had been attuned to the third level of Reiki training. It was not a title that was used in Japan for Reiki teachers.
In the east this title was reserved for those who had mastered the human within themselves. They could raise their frequency at will and create the miraculous in all aspects of their lives.
I personally prefer the title Reiki teacher. Until I have mastered the human in me completely I am not truly deserving of the title "Master". I consider myself a master in the making.
Reiki Course and Reiki Training Facilitator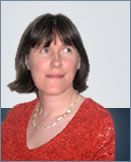 Angela Gorman has been involved in holistic healing and stress management for over ten years. She also has a nursing background, which contributes to her understanding of people's challenges.
During her nursing career Angela became disheartened at the lack of credence given to the interweaving relationship between mind, body and spirit. The patient's ailment was commonly treated in isolation to the "cause" and the "whole".
Angela began a journey in 1989, which brought her to many parts of the globe. She has worked and travelled extensively throughout Canada, The U.S.A, Australia, New Zealand and S.E Asia.
Angela facilitates a variety of workshops and seminars. Through sharing her experience and knowledge she believes that each individual has the choice to empower their lives, minds bodies and their souls.
For Information on how to Contact The Healing Pages – Click Here
Reiki Courses in Dublin
Other Healing Related Articles